Biodiversity Net Gain Good Practice Principles for Development
Biodiversity net gain (BNG) refers to the process whereby a development (or project) considers the environmental impact in terms of biodiversity. Its goal is to ensure that biodiversity is left in a better state than before.
Biodiversity Net Gain is being requested by local planning authorities at an increased rate in order to inform planning applications. The aim is to demonstrate how proposed developments will be of benefit to biodiversity in a measurable manner. It also aims to show how they will counteract any biodiversity losses.
Biodiversity net gain can also be used alongside an ecological impact assessment when determining the effect a proposed development may have on the surrounding environment.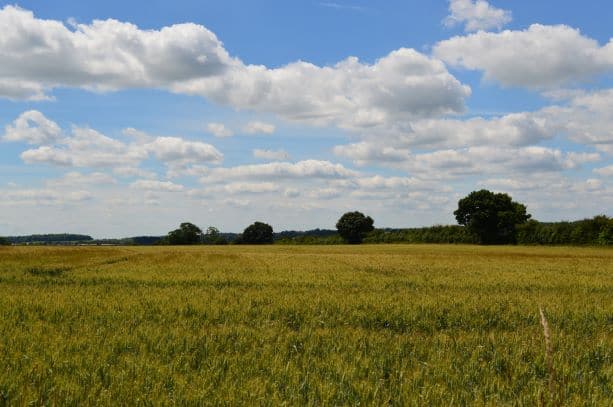 The Environment Act
The Environment Bill was passed this year, and BNG will soon become mandatory through the forthcoming Environment Act in 2023. However, the National Planning Policy Framework also requires a net gain approach which should be achieved in a measurable way.
Biodiversity Net Gain Good Practice Principles for Development
According to the Chartered Institute of Ecology and Environmental Management (CIEEM), there are 10 crucial good practice principles of biodiversity net gain. These should help to achieve BNG if they are followed accordingly. The mandatory biodiversity net gain principles include the following:
Utilise the mitigation hierarchy to minimise the impact on biodiversity
Eliminate any negative impacts on biodiversity
Communicate each BNG outcome with complete transparency
Cover all areas of sustainability, including societal and economic factors
Involve any pre-development and post-development stakeholders in creating mandatory net gain solutions
Focus on producing long-term environmental benefits from BNG
Understand the variable factors and potential risks in order to achieve biodiversity and deliver net gain
Offer nature conservation that exceeds the stated BNG requirements
Determine a suitable method in order to secure measurable biodiversity net gains
Ensure the best possible results from biodiversity net gain
For case studies and a practical guide on biodiversity net gain principles, visit the CIEEM website.
Our team has strong experience completing biodiversity net gain and will provide guidance throughout the planning system process. This goes from the initial land purchase agreements to monitoring assessments.
Biodiversity net gain assessment
There are three stages of using a BNG assessment, and we assist our clients during the very early stages of development. This is including promotions and land purchases. We are happy to complete an informal initial assessment for sites of interest. Therefore, our clients can understand the probable implications and costings of Biodiversity Net Gain from the offset.
Project Feasibility
Identifying implications for potential development projects.
Audits of land for biodiversity gain capacity at the land acquisition stage.
Providing advice on options for delivery of biodiversity gain. This is for both on and off-site or potential unit costs to the Local Planning Authorities.
Assessment and design
Baseline survey and habitat condition assessment – to provide data for the biodiversity metric (completed as part of a Preliminary Ecological Appraisal).
Detailed design-phase input: aim to retain the highest valued ecological features, scope for habitat creation and enhancement.
Combining green infrastructure, SANG and habitat provision.
GIS expertise: managing metric data and supporting calculations.
Planning permission and delivery
Planning conditions: working with a project team (especially landscape teams). This is with the aim to provide feasible, proportionate and practical final designs and management.
Preparing long-term site management plans (or consult with Landscape Architects) and advising on future monitoring commitments.
If offsetting is required, we will liaise with local authorities, conservation organisations, and other third parties for agreeing the delivery of biodiversity gain.
How can Collington Winter assist with biodiversity net gain principles?
Our team of ecologists and landscape architects have helped numerous clients over the years. We have provided policy guidance for biodiversity gain in England, which varies across each Local Authority across the country. 
Please get in touch if you would like further information about delivering Net Gain or Landscape Management Plans. We are happy to offer free CPD sessions on the Biodiversity Net Gain Principles. We can also discuss how we can help your schemes achieve this by implementing BNG.
Our Ecology Director, Olivia Collington, holds a Natural England license. Feel free to contact us using the details below.
Registered Address
23 Bark Street East 
1st Floor
Bolton
BL1 2BQ