Chartered Environmentalist (IES): Olivia Collington
Chartered Environmentalist (CEnv)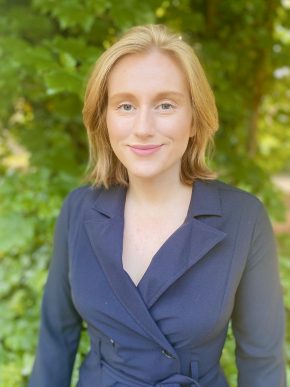 Our Ecology Director, Olivia Collington is a Chartered Environmentalist with the Institute of Environmental Science. She holds Natural England Bat and Great Crested Newt licences, as well Natural England Badger Mitigation Licences. She has worked with protected species across the UK, undertaking field surveys and writing scientific, accessible reports for submission at planning.
Olivia has many years of experience in the field of Ecology. She previously founded and grew the ecology division at a leading Manchester firm. Before that, she led the nationwide ecology team at another large environmental consultancy firm based in Manchester. Her previous experience and professional development gained through her membership with IES have provided her with the knowledge and experience required to deal with all types of environmental challenges.
The Benefits of Instructing a Chartered Environmentalist
Chartered environmentalists are environmental professionals with chartered status. They are independently regulated by the Institute of Environmental Sciences (IES), which is one of the licensed bodies of the Society for the Environment (SocEnv).
A Chartered Environmentalist is always expected to demonstrate professionalism with great vigour and transparency. When instructing a chartered environmentalist, you will always feel confident in the competence and knowledge of the environmental practitioner. Being a Chartered Environmentalist establishes a proven knowledge, compentence and understanding, setting them apart from others in the field of ecology.
Collington Winter Chartered Environmentalists: Our Services
Collington Winter Environmental offer ecological services in both the private and public sector. We assist developers throughout the planning and execution of projects. We also offer our assistance throughout planning application processes. The services we provide include:
Why Choose Collington Winter Environmental?
Collington Winter Environmental believe in a pragmatic approach to development. We meet the needs of developers, whilst ensuring positive outcomes for wildlife. We work alongside clients to find solutions and develop relationships. We believe that ecologists can earn a valuable seat at design team meetings to identify potential constraints and opportunities for clients.
We believe that early consultation, a pragmatic mindset and in-depth knowledge of ecological best practice and legislation is the best way to improve your chances of a successful project.
We understand the importance of delivering sustainable projects. We provide fully paperless operations and encourage others in this approach. We always recommend the use of recycled materials for habitat creation and management on sites to reduce carbon footprint. As members of IES, we are committed to promoting sustainable development in all aspects of our work.
With current offices located in Greater Manchester (Bolton) and Scotland (Dumfries), the team are well served to work nationwide. Over the years, we have built strong relationships with key stakeholders across the UK.
To find out how a chartered environmentalist could assist your project, please contact us using the information below.
Registered Address
23 Bark Street East 
1st Floor
Bolton
BL1 2BQ