Landscape Design Plans and Services for your Development
Ecological landscape design has had a significant impact on the way that landscape planners and designers think about outdoor spaces and connectivity at a regional scale. It has also led to the implementation of green infrastructure in order to provide cost effective systems that restore and protect natural resources.
Using ecological principles to guide the design, maintenance and planting of a professional landscape will ensure that it is sustainable and will provide the greatest environmental benefits for years to come.
Collington Winter Environmental provide high quality, professional landscape consultancy services. We carefully consider the history, characteristics, and potential of all sites. When providing our landscape design services, we ensure that we provide the best possible care to land. Our landscape architects provide a pragmatic approach to development, meeting the needs of developers whilst ensuring positive outcomes for the environment.
We have experience in providing our services to many businesses, planners, English heritage projects, architects, quarry companies, house building projects, and many more.
As with any type of project, there are several steps that must be considered and undertaken before any construction can begin. We will assist you in creating an initial plan for your project that will provide a visual representation of the landscape and will help with design ideas.
This design plan will detail general gardening and lawn replacement as well as any other project pieces such as water features and paths. The design plan will be accurate to the size and shape of the landscape being worked on. Landscape plans can also be used for irrigation and lighting on landscapes.
Creating a landscape design plan can also assist in the decision making process when selecting materials. Once the initial plan has been created, our landscape architects and garden designers will recommend various materials and landscape design methods to meet the design in the initial plan. After the design plan is fully realised, work can begin on the landscape.
Our Landscape Design Services
Collington Winter Environmental provide a range of landscape services. We provide these services to both residential and commercial developments and have worked on many different types of projects. The projects we have assisted with include the design of small urban parks, private garden designs, and new country houses.
We have also provided services to projects involving agricultural and equestrian landscapes and historic country estates. Our services include:
Masterplanning & concept design
Pre-construction drawings, specifications & schedules of materials & workmanship
Management & maintenance plans
Planting design
Playful landscapes
Equestrian landscapes
Project management & contract administration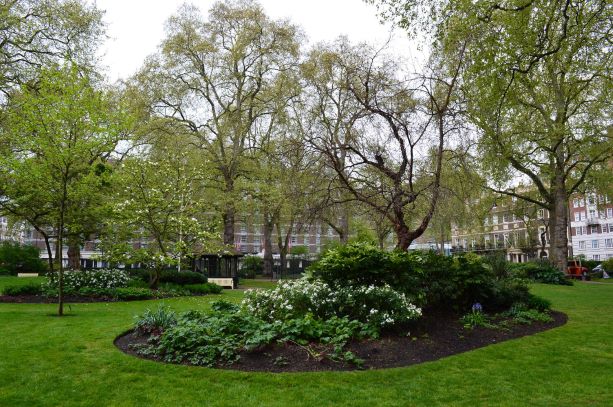 Why Choose Collington Winter?
Collington Winter are passionate about landscape architecture and thoroughly enjoy providing all types of design services to our clients. We work closely with our clients, from the inception of a design idea right through to the completion of the project. We provide a range of landscape services, paying careful attention to the history and characteristics of each landscape. This helps to ensure the effective and sustainable care of each landscape.
Our Landscape Architectural Director, Jane Winter, has a great depth of experience in landscape architecture. She is a Chartered Member of the Landscape Institute. She has worked closely with many clients, creating sustainable, innovative, and inspiring landscapes.
Each of our projects are created with a high level of professionalism, upholding the interests of wildlife and the environment. The team are well served to work nationwide, with current offices located in Manchester and Dumfries. Over the years, we have built strong relationships with key stakeholders across the UK.
As well as providing design services, we also provide landscape planning and landscape management. We work with chartered Ecologists to ensure sustainability of each project completed. The ecology services provided by Collington Winter Environmental include protected species surveys, ecological appraisal and assessment, and mitigation services.
If you would like to find out more about the services we provide, or if you are interested in starting a landscape architectural project with Collington Winter, contact us using the form below. You can also contact our Landscape Architectural Director, Jane Winter, via email at jane.winter@collingtonwinter.co.uk.
Registered Address
23 Bark Street East 
1st Floor
Bolton
BL1 2BQ