Contact us today for a free quote.
Great Crested Newt District Licensing Scheme
Over the past few years, Natural England, alongside local planning authorities, have been rolling out a new great crested newt district licensing scheme in an attempt to increase GCN population numbers at county level. According to Natural England, 80% of ponds which home great crested newts are in a poor state. The main aim of the district level licensing scheme is to address the health of great crested newt populations on a wider landscape scale, in contrast to the current licensing system which focuses solely on managing and preventing harm to the species on individual development sites.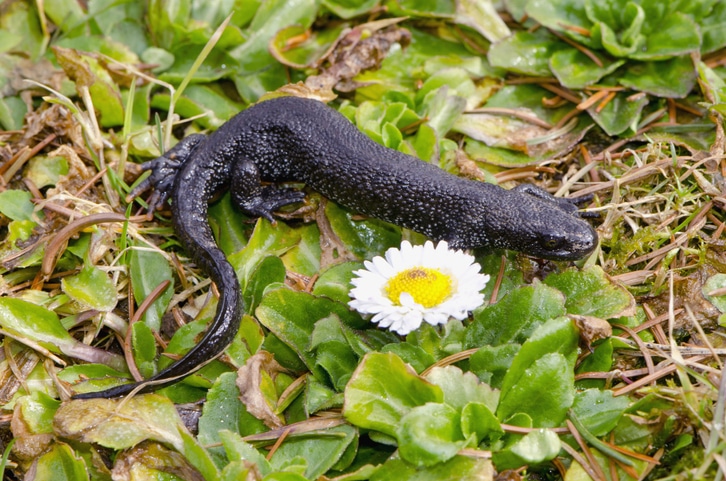 How Does Great Crested Newt District Licensing Work?
The great crested newt district level licensing scheme is an easier and more efficient method of applying for a a great crested newt mitigation license. Developers who have joined the scheme make a conservation payment to cover the restoration or creation of ponds in locations away from the development site.
Natural England has mapped out specific areas which represent the best locations for newt populations to thrive. Habitats will be created in these areas and will be monitored and maintained for 25 years.
The Main Benefits of the District License Scheme
Better long term conservation of the great crested newt species
Reduces delays for developers – Seasonal restrictions and poor planning can lead to delays for developers under the current licensing approach, using trap and relocation methods before commencing any work. This will no longer be required under the new scheme.
Developers will not be required to plan and carry out their own newt surveys or mitigation work. In some cases eDNA surveys will be required to determine GCN presence/ absence and confirm eligibility for the scheme.
Developers are provided with more certainty over costs and timescales
Protracted post-planning licensing will not hold up developments that have already been through the planning application process.
More high quality, secure ponds for the species which will be managed and monitored
How to Join the Great Crested Newt District Licensing Scheme?
If you would like to join the district licensing scheme, you should first find out if your borough council offers the scheme. You may be able to apply directly through the Council or you can enlist the assistance of a Chartered Environmentalist to assist with your licence application.
If you are unable to obtain a district licence, you will be required to apply for an individual licence, specific to the development site, to undertake any work which may affect great crested newts.
How Can Collington Winter Assist?
Collington Winter can provide assistance in applications to join the great crested newt district licensing scheme. If your development is planned in an area which does not offer the scheme, we offer great crested newt surveys and mitigation.
Please get in touch with our Ecology Director Olivia Collington (Olivia.collington@collingtonwinter.co.uk) for more information on GCN surveys and mitigation. We also provide ecological appraisal and assessment services.
Registered Address
23 Bark Street East 
1st Floor
Bolton
BL1 2BQ