Tree Constraints Plan: BS5837:2012 Tree Surveys
A BS5837:2012 Tree Survey and Tree Constraints plan will be required for informing plans for a development site. A tree constraints plan is a tool used to assist in development, which helps to maximise the available space whilst also considering the constraints caused by surrounding trees.
Tree constraints may include space for future crown and root development, shading and root protection areas. The plan also contains the dimensions and positions of all trees on-site during the initial survey. The categorisation of tree quality per BS5837: 2012 will also be indicated in the plan.
Tree constraint plans can help developers meet the requirements of a local planning authority to obtain planning permission and prevent future complications further into the planning process. Tree constraints plans are often presented alongside Arboricultural Impact Assessments and method statements.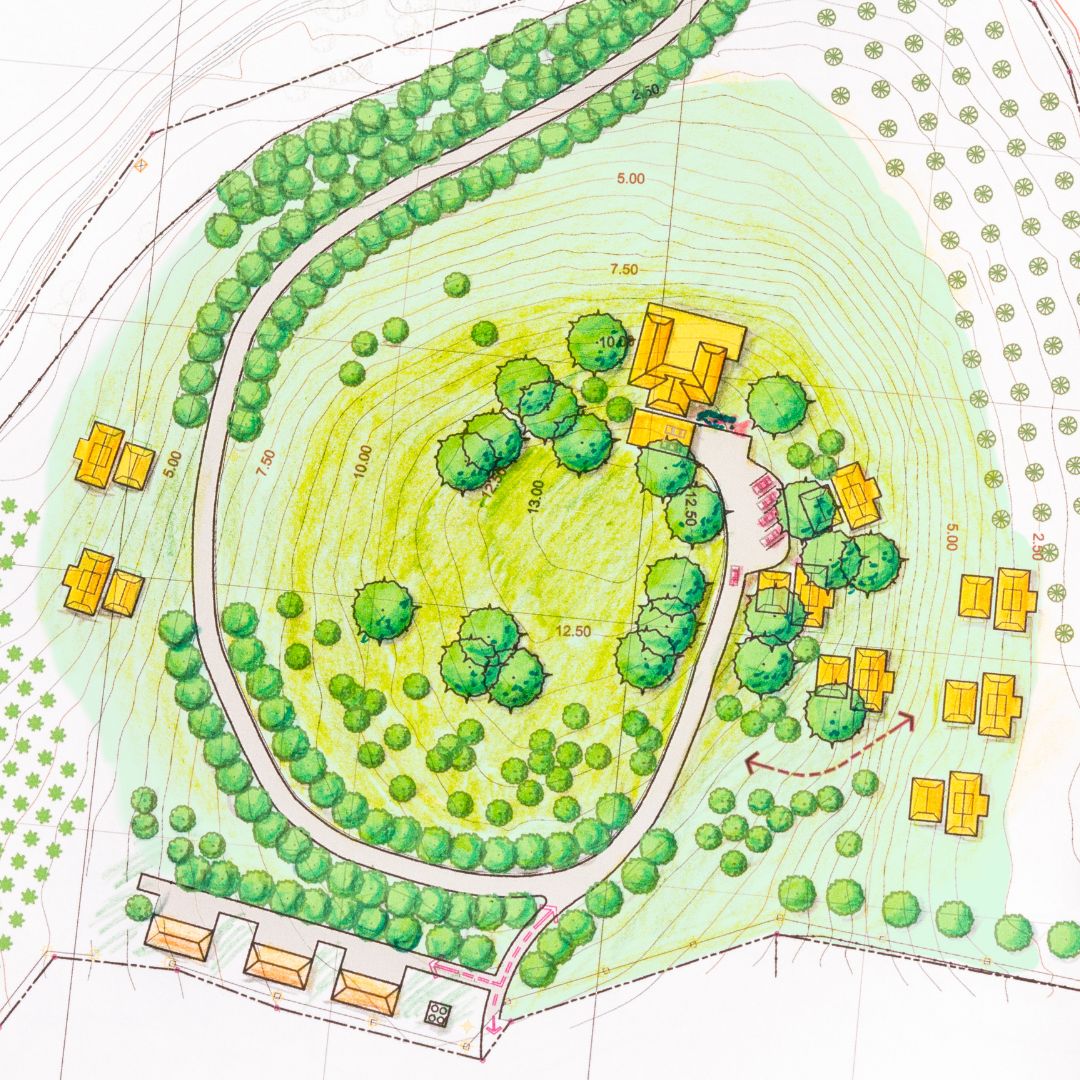 Tree Constraints Plan Process
The tree constraints plan is undertaken by collecting data, such as a tree's species, conditions, and highlights, as well as spatial information.
We will create and issue a tree constraints plan to you in PDF and CAD formats. 
An interpretive report that identifies the site and surveyor and summarises the general condition and nature of the trees surveyed will also be provided.
To begin this process, we only require a time and place to conduct the tree constraints plan and your development site plan.
How can Collington Winter assist?
Collington Winter Environmental believe in a pragmatic approach to development. We meet the needs of developers whilst ensuring positive outcomes for wildlife. We have extensive experience conducting tree constraints plans and tree surveys for our clients. We believe that tree officers can earn a valuable seat at design team meetings to identify potential constraints and opportunities for clients.
We believe that early consultation, a pragmatic mindset and in-depth knowledge of ecological best practice and legislation is the best way to improve your chances of a successful project.
With current offices across the UK, the team are well served to work nationwide. Over the years, we have built strong relationships with key stakeholders across the UK.
To find out how a consultant from our team could assist on your development project, contact us using the details below.
Registered Address
23 Bark Street East 
1st Floor
Bolton
BL1 2BQ