Contact us today for a free quote.
Residential Landscape Plan: Landscape Planning Services
What is a residential landscape plan? 
A landscape plan or a landscape design is essentially a floor plan for an outdoor area. A landscape plan is a diagram that identifies and describes the elements that will be placed into a landscape or garden. This diagram shows the variety, quantity and position of plants, grass, trees and shrubs as well as man-made structures such as fountains and outdoor furniture in each area. Landscape plans can also include overlays for lighting and irrigation.
Landscape plans are typically used in order to plan the layouts for personal gardens, community and residential areas or business areas. Landscape plans are used to help visualise a landscape before it is created and determine whether any changes are necessary. Using a landscape plan will also help to ensure that the landscape will be packed with year-round interest and colour.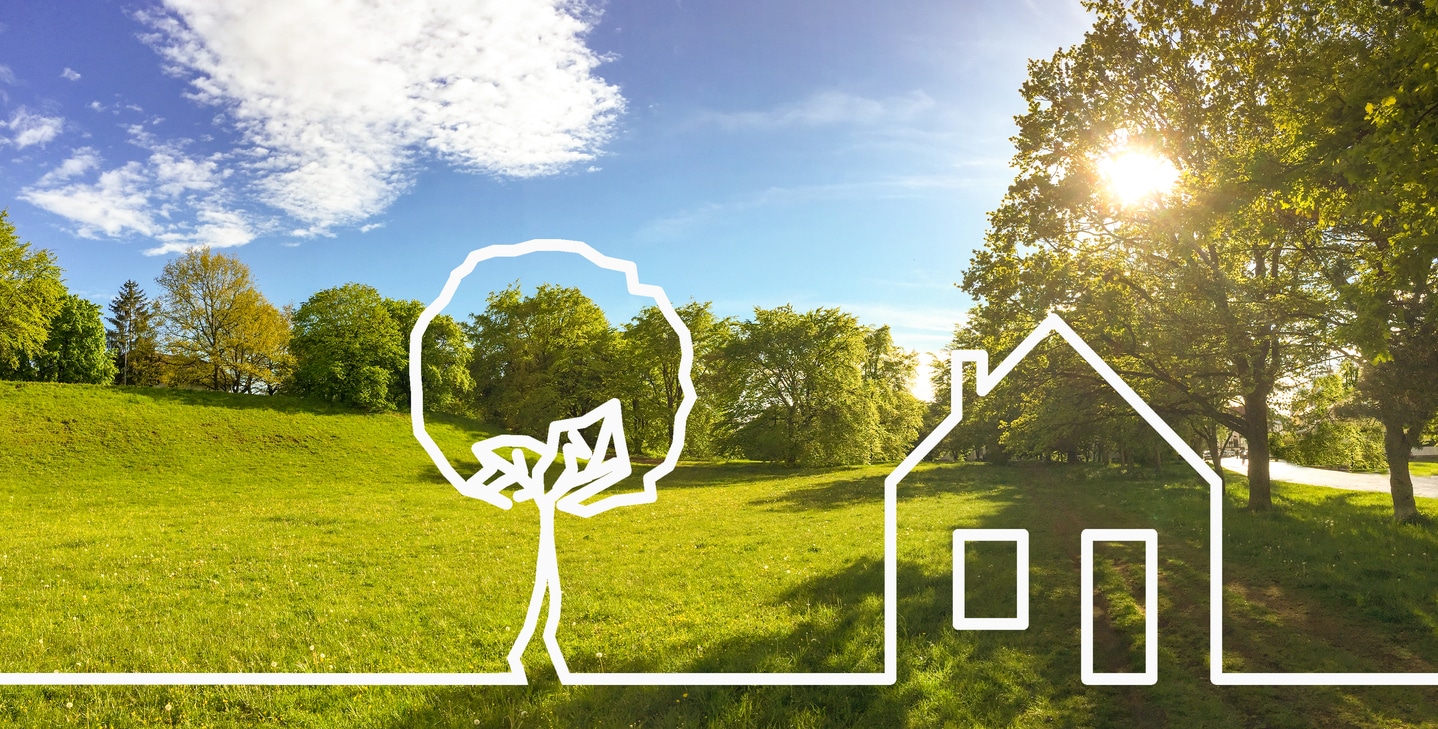 Landscape plans are carefully created to resemble what a client wants. Our expert landscape architects can create residential landscape plans for you to help create the landscape that you are looking for. Planting schedules can also be provided, which provide guidance on how large the plants will get, how much space they need and the conditions they require.
Residential landscape planning process
A professional landscape designer can prepare a comprehensive landscape plan for you. They will first have an initial discussion with you regarding the types of plants you would like within the landscape, the garden style you want to create and the budget that you are looking at.
Following this, the landscape designer will then proceed to design the residential landscape plan based on your specifications. Within the plan, they will provide a diagram of the landscape and any existing elements within it. Once the existing landscape has been drawn, they will then begin to add the new design elements such as plants, flowers, lawn furniture etc. Each element will have a clear description of what they are in order to provide clarity to those creating the landscape.
Our landscape designers can create detailed residential landscape plans based on the needs of our clients. Our designers can also assist by recommending plants and styles for your landscape based on the details and preferences that you provide, as they are aware that all landscapes are unique and require care and consideration, especially in the design process.
Collington Winter Environmental provide a range of landscape design services. We provide these services to both residential and commercial developments and have worked on many different types of projects. The projects we have assisted with include the design of small urban parks, private garden designs, and new country houses. We have also provided services to projects involving agricultural and equestrian landscapes and historic country estates. Our services include:
Masterplanning & concept design
Pre-construction drawings, specifications & schedules of materials & workmanship
Management & maintenance plans
Planting design
Design tips and design ideas
Equestrian landscapes
Project management & contract administration
Benefits of using a residential landscape plan
 There are many benefits of using a landscape plan when you are designing your garden space, such as: 
Landscape plans can be used as a visual aid when designing a garden space and can help to provide clarity to those involved in creating the garden
Plants are more likely to thrive as they can be specifically chosen to suit the type of soil, full sun and shelter in an area.
Planting for different seasons means that plants in your garden will bloom at different points in the year
Landscape plans can help to increase visual symmetry of the garden as it provides a look at how the space will generally look
After the plants have been planted, the garden plan can be used as a list of plants within the landscape and how to care for them
Creating a landscape plan can also help when deciding on the selection of materials and can assist with the overall cost evaluation of the proposed landscape.
Landscape plan styles
At Collington Winter, we have created landscape plans for a variety of different garden designs and styles for our clients to meet their needs, some of which include: 
Contemporary gardens
Accessible gardens
Low maintenance gardens
Wildlife friendly gardens
Mediterranean gardens
Cottage gardens
Drought resistant and planted bed gardens
Gardens with specific features, i.e. swimming pools, fire pits etc
Backyard landscapes
Landscapes designed for vegetable gardening
Front yard landscaping
Our landscape architects can provide a landscape plan for whatever garden style that you are looking to create for your garden project and the guidance that is required to do so.
Why choose Collington Winter?
Collington Winter are passionate and thoroughly enjoy providing all types of landscaping design services to our clients. We work closely with our clients, from the inception of a design idea right through to the completion of the project. We provide a range of landscape design services, including landscape plans. This helps to ensure the effective and sustainable care of each landscape.
Our Landscape Architectural Director, Jane Winter, has a great depth of experience in landscape architecture and is a Chartered Member of the Landscape Institute. She has worked closely with many clients, creating sustainable, innovative, and inspiring landscapes.
Collington Winter Environmental provide high quality, professional landscape design consultancy services. We carefully consider the history, characteristics, and potential of all sites when providing our landscape design services to ensure we provide the best possible care to land. Our landscape architects provide a pragmatic approach to development, meeting the needs of developers whilst ensuring positive outcomes for the environment.
The team are well served to work nationwide, with current offices located in Manchester and Dumfries. Over the years, we have built strong relationships with key stakeholders across the UK.
We have experience in providing our services to many businesses, planners, English heritage projects, architects, quarry companies, house building projects, home gardens and many more.
We work with chartered Ecologists to ensure the sustainability of each project completed. The ecology services provided by Collington Winter Environmental include protected species surveys, ecological appraisal and assessment, and mitigation services.
Registered Address
23 Bark Street East 
1st Floor
Bolton
BL1 2BQ