BNG Assessment – CWE saved Client £530,000 on offsetting costs
Biodiversity net gain (BNG) is an important concept when it comes to new building projects and developments, and though it is already required by most local planning authorities before granting planning permission, BNG becomes mandatory by law at the end of 2023 as laid out in the Environment Bill and the National Planning Policy Framework.
A BNG assessment is a process of measuring the biodiversity impact of a development or land management proposal. It compares the baseline biodiversity value of a site to the post-development biodiversity value, and aims to ensure that there is a net improvement in biodiversity.
The assessment is carried out by one of our experienced ecologists, who will use a variety of methods to collect data on the site's biodiversity, including field surveys to assess the type, condition, and size of habitats, plus species surveys to identify the plants and animals that live on the site.
Our team of Ecologists are passionate about helping our clients understand the impact their development has on the environment, whilst helping them make appropriate provisions and plans to save them a significant amount in development and offsetting costs.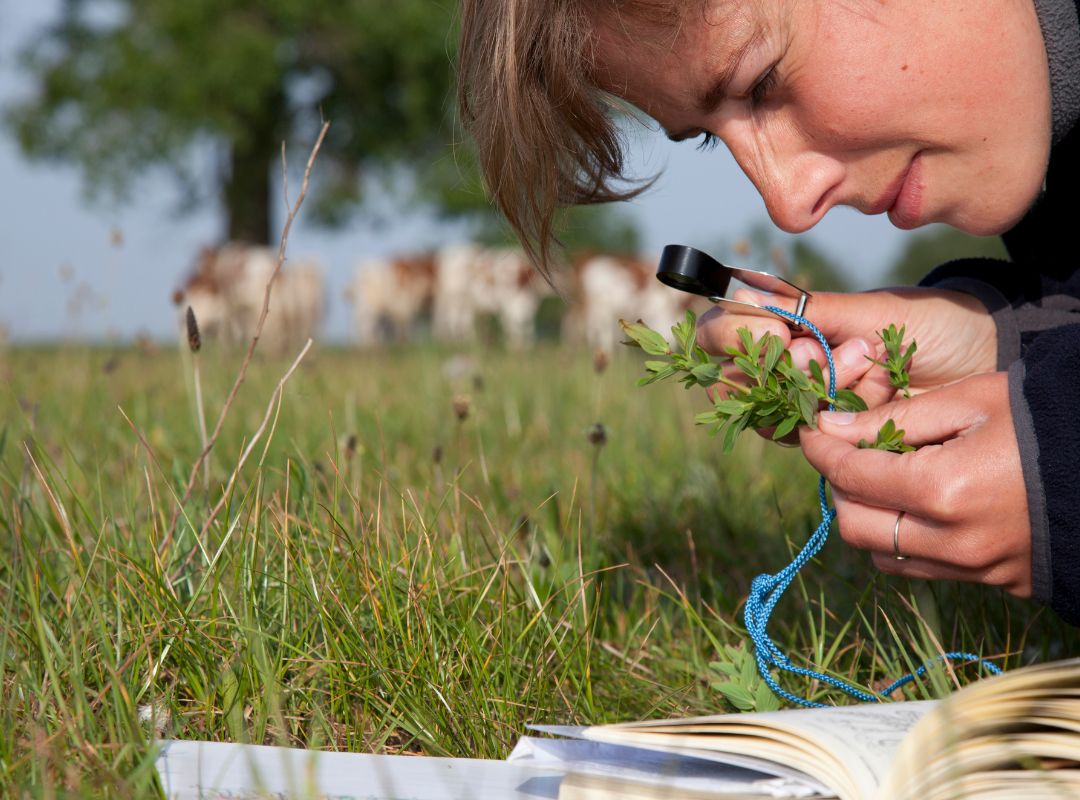 How we helped a developer save on biodiversity offsetting costs
BNG Assessment saved our client, a developer, approx. £530,000 in Biodiversity Offsetting costs.
Our team were approached for advice regarding two projects in Widnes by a large housing developer. The projects both had existing BNG assessments produced by a previous ecologist, finding net losses on both schemes. In this case, to purchase offsetting Biodiversity Units would have cost the developer nearly £730,000.
Our Director, Olivia Collington, was asked to review the BNG Assessments as well as Landscaping Plans for both schemes to assess if any betterment could be made. Olivia was able to recommend alternative habitats and planting within both schemes which gave a significant betterment to the biodiversity value of the post development schemes. Following BNG Principles, schemes should always seek to follow the mitigation hierarchy, retaining and enhancing what is possible, and compensating for what is lost.
CWE was able to reduce the number of Biodiversity Units required to achieve a net gain by over 20 Units, saving the developer nearly £530,000 in offsetting requirements.
Within BNG Assessments, efforts should always be made to maximise on site provision for habitats, as was the case in these schemes. Collington Winter have expertise in both BNG, Ecology and Landscape Design and therefore are uniquely placed to offer advice on suitable habitats to achieve the best BNG results possible for development schemes.
What is a BNG Assessment?
A Biodiversity Net Gain assessment is a process of measuring the biodiversity impact of a development or land management proposal. It compares the baseline biodiversity value of a site to the post-development biodiversity value, and aims to ensure that there is a net improvement in biodiversity.
Our ecologists will then use this collected data from their multiple surveys and interviews to calculate the biodiversity value of the site, both before and after development. This net gain will be measured using the 4.0 version of the biodiversity metric and all types habitats must be maintained for at least 30 years. The record published by Natural England regarding the metric states, 'Natural England will be recommending to the Secretary of State that the Biodiversity Metric 4.0 forms the basis of the statutory biodiversity metric used to underpin future mandatory biodiversity net gain as set out in the Environment Act 2021'.
It is also worth noting that there is a small sites metric, which is a simplified version of the 4.0 metric calculator tool, for smaller development projects to use in order to calculate their net gain.
If the post-development biodiversity value is lower than the baseline value, then the developer will need to take steps to offset the loss of biodiversity. This could involve creating new habitats, enhancing existing habitats, or providing financial compensation to a conservation organisation. Offsetting can occur both on and off site.
What is Biodiversity Offsetting?
Biodiversity offsetting is a conservation approach that aims to compensate for the loss of biodiversity caused by development projects. It involves creating or restoring new habitats, or enhancing existing habitats, in order to offset the negative impacts of development and ultimately deliver net gains in biodiversity.
Biodiversity offsetting is often used as a last resort, after all other efforts to avoid or minimize the impacts of development on biodiversity have been exhausted. It is also used when the impacts of development cannot be avoided entirely.
There are a number of different ways to carry out biodiversity offsetting. Some common methods include:
Creating new habitats, such as wetlands, forests, or grasslands.
Restoring degraded habitats, such as those that have been damaged by pollution or development.
Enhancing existing habitats, such as by providing additional food or shelter for wildlife.
Providing financial compensation to conservation organisations that are working to protect or restore biodiversity.
The success of biodiversity offsetting depends on a number of factors, including the type of development, the location of the development, and the type of offsetting that is used. However, if done correctly, biodiversity offsetting can be an effective way to protect biodiversity and ensure that development projects do not have a negative impact on the natural environment.
How can Collington Winter assist?
Our biodiversity net gain experts can ensure your development projects are conforming to the current and mandatory legislation coming into force at the end of 2023, saving you both time and money. Following the guidance and rules surrounding biodiversity net gain will help you gain the required planning permissions from your local authorities to carry out your project, all the while ensuring your costs are appropriate and proportionate.
If you require a consultation on how our team can assist you in reducing costs regarding conforming to BNG, or to find out more about our other services, please contact our Ecology Director, Olivia Collington, via email at olivia.collington@collingtonwinter.co.uk.
Registered Address
23 Bark Street East 
1st Floor
Bolton
BL1 2BQ